dominic egli's PLURISM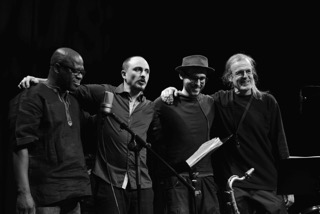 jazz, improvised music and imaginary african folklore


donat fisch, alto- and tenor saxophone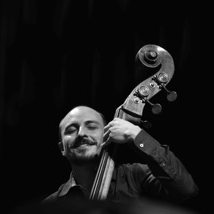 raffaele bossard, upright bass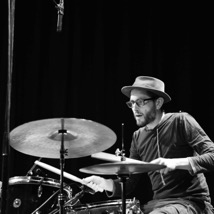 dominic egli, compositions, drums, percussion
and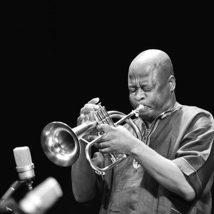 Feya Faku trumpet and fluegelhorn
In Concert
| | | | | |
| --- | --- | --- | --- | --- |
| 28.03.17 | tba | dominic egli's PLURISM with feya faku releasetour MORE FUFU! | solothurn: altes spital | |
| 29.03.17 | tba | dominic egli's PLURISM with feya faku releasetour MORE FUFU! | lugano: jazz in bess | |
| 31.03.17 | 21:00 | dominic egli's PLURISM with feya faku releasetour MORE FUFU! | geneva: amr | |
| 01.04.17 | tba | dominic egli's PLURISM with feya faku releasetour MORE FUFU! | cully : festival cully jazz | |
| 01.12.17 | 21:00 | dominic egli's PLURISM with feya faku releasetour MORE FUFU! | lausanne: chorus | |
Records and Projects
dominic egli's PLURISM with feya faku "FUFU TRYOUT"
FUFU* TRYOUT is a colourful declaration of love to the African continent, its dishes and its dazzling music. Sometimes more, sometimes less close to the original influences, PLURISM transcends the realm of an imaginary African folklore and puts it in the context of the contemporary jazz idiom. With his dream line-up Donat Fisch (as/ts), Raffaele Bossard (b) and the legendary South African trumpet player Feya Faku, Dominic Egli works with raw sensuality, explosive coolness and earthy playfulness to create song-like melodies, complex and driving grooves and eruptive solos.
Fufu* (variants of the name include foofoo, foufou, fufuo) is a staple food of the Asante, the Akyem, Bono and Fante peoples of the Akan ethnic group of Ghana and is eaten in Guinea (Guinean cuisine). It is made by boiling starchy food crops like cassava, yams or plantains and then pounding them into a dough-like consistency. Fufu is eaten by taking a small ball of it in one's fingers and then dipping into an accompanying soup or sauce. Foods made in this manner are known by different names in different places. However, fufu (the Akan name given to this kind of food) stands out beyond Akan communities especially in Ghana and in West Africa in general. (wikipedia)

"The complex but driving rhythms on FUFU TRYOUT are wrapped in beautiful melodies, I feel like humming along. This record with it's highly expressive but soulfull solos touches my heart, I smell the earth and the warm sun of Africa." Obroni Kofi

recorded september 2013 at hardstudio winterthur by andy neresheimer, released december 2014 on www.unitrecords.com

Listen:
| | |
| --- | --- |
| Transkei Stars : | Your browser does not support the audio element. |
| Mango Rain : | Your browser does not support the audio element. |
| Interlude (Lullaby for Joli-Nez) : | Your browser does not support the audio element. |
dominic egli's PLURISM "untitled yet"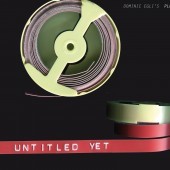 A busily active drummer and collector of sounds, Dominic Egli has formed his new trio PLURISM with his partners of choice Donat Fisch (as/ts) and Raffaele Bossard (b). With raw sensuality, explosive coolness and earthy playfulness, the agile collective breathes life into Egli s cunning, song-like compositional codes.

Their debut album "Untitled Yet" fuses jazz, improvised music and imaginary African folklore into bubbling magma that flows with apparent calmness like an unstoppable stream of lava only to explode in eruptions of sounds.

Tempi at breakneck speed, dense trance-like ritual grooves, ecstatic sound clouds, abstracted blues forms and bitter-sweet ballads engulf the listener like dazzling, fiery acoustic rain.

"ce disque est une douceur d automne
dominic egli, raffaele bossard et donat fisch nous entrainent dans une suite de promenades,
sur des sentiers forestiers, des chemins de traverse,
sans jamais cesser d exprimer leur infinie tendresse pour le monde."

malcolm braff


recorded july 2011 at idee & klang by daniel dettwiler and crew (www.unitrecords.com)
Listen:
| | |
| --- | --- |
| C'est fou : | Your browser does not support the audio element. |
| Oumou et Malcolm se rencontre au bord de la mer : | Your browser does not support the audio element. |
| Untitled yet : | Your browser does not support the audio element. |
Press
"dominic egli's plurism, an adventurous but accessible trio effort with donat fisch (tenor/altosax) and raffaele bossard (bass), features the leader's originals, mostly long-form modal melodies, fleshed out with ardent esprit de corps. fisch's sax, casually urgent, has a sleeper effect: initially understated, it gently weaves in and out of tonality, building subtle tension to arrive at vital musical moments, evident in his outro blowing over "flames" and fine work on the final four cuts. egli sets up two tracks with toy piano ostinatos, later plying a kalimba (thumb piano) and delivers a short but dynamic solo on "AFAP", demonstrating throughout his empathetic and highly supportive commitment to group playing." (tg, new york city jazz record, 3.2012)
download plurism FUFU TRYOUT info (12 MB - doc)
download pic1 plurism with feya faku (2 MB - jpg)
download PLURISM press (383 KB - pdf)
download pic4 plurism (404 KB - jpg)
download pic3 plurism (888 KB - jpg)
download pic2 plurism (3 MB - jpg)