11.11.17
PLURISM with Feya Faku is on tour again, presenting the album MORE FUFU!:
19.11.2017 KLEIN ABER FEIN, St. Gallen CH
23.11.2017 JAZZCLUB AARAU, Theater Tuchlaube, Aarau CH
24.11.2017 KULTURSCHEUNE, Liestal CH
25.11.2017 SWISS JAZZ ACTS, Bern CH
26.11.2017 JAZZMEILE THÜRINGEN, Weintanne Jena D
27.11.2017 C.KELLER, WEIMAR D
28.11.2017 JAZZCLUB MOODS, Zürich CH
01.12.2017 CHORUS, Lausanne CH
02.12.2017 LA BILLE, La Sarraz CH
come share the music with us!


11.11.17
i am very happy to welcome the wonderfull tenor saxophone player Ganesh Geymeier as a new member of PLURISM!
11.11.17
mats-up played a great tour through switzerland, austria, germany and azerbeidjian
21.09.17
Joe Haider did it again: his next album with a large ensemble including 4 singers is recorded. It will be out and presented live in january 2018, featuring Joe Haider, Dave Blaser, Dani Blanc, Thomi Geiger, Domenic Landolf, René Mosele, Lukas Wirz, Doris Rikli, Isabelle Ritter, Xenia Zampieri, Nina Gutknecht, Raffaele Bossard, Dominic Egli
20.07.17
the wonderfull, way too short tour with PLURISM through Southafrica is allready over. Thank you Bra Feya Faku, Christoph Irniger and Raffaele Bossard for your unbelievable playing, thank you Puno Selesho for joining us with your powerfull poetry on the gig at Afrikan Freedom Station, thanks to Pro Helvetia and Germaine Gamiet for the organisation and support, thank you Nikki Froneman for having carried us so smoothly through the country, thanks to all the venues and promoters for their commited work, but most of all: thank you South Afrika for the overwhelmingly warm welcome, the appreciation and understanding and for everything we learned from you: see you again in december!
03.07.17: Arrival at the African Freedom Station, Johannesburg
03.07.17 Rehearsing at the African Freedom Station
03.07.17 Performing at the African Freedom Station
03.07.17 Performing at the African Freedom Station with our very special guest Puno Selesho
04.07.17 Workshop in Bloomfontein
04.07.17 Performance in Bloomfontein (there was a real smoke machine!)
05. and 07.07.17 Performances at the packed auditorium of the Standard Bank Youth Jazz Festival Grahamstown
meeting with the great guitar player and dedicated music educator Llama Gaulana
visiting the Hugh Tracey caliber- and marimba manufacture in Grahamstown
08.07.17 Performing for "Jazz in the Native Yard" at the "Alliance Francaise", Cape Town
09.07.17 Performing for "Jazz in the Native Yard" at "Guga S'Thebe Theater" in Langa; what an audience!
The most humbling encounter: Masterdrummer Dizu Plaatjes himself attended the show!
and the end of the tour…
28.06.17
I'm incredibly exited: PLURISM with Feya Faku will be touring in South Africa, presenting our new album MORE FUFU!
Christoph Irniger will be subbing for Donat Fisch. Looking forward!
27.05.17
I'm speechless: Nduduzo Makhathini's Umgidi Trio Album "Inner Dimensions" just won Best Jazz Album in a country with such a deep musical culture and with so many incredible musicians. I'm touched by the idea that our album is listened by people. Thank you, South Africa, for the support!!!!
27.05.17
PLURISM had a beautiful spring tour, thank you Feya, Donat and Raffaele for your playing, thanks to Altes Spital Solothurn, Jazz In Bess Lugano, AMR Geneva, Cully Jazz, Bee-Flat im Progr Bern, Esse-Musicbar Winterthur and Live Musikveranstaltungen Schaffhausen for having us, thank you Pinky Kämpfer for the pictures and thanks to the audiences for sharing the music with us!
22.03.17
An interview by radio SRF2, about MORE FUFU!
| | |
| --- | --- |
| : | Your browser does not support the audio element. |
13.03.17
a little documentary about PLURISM's new album MORE FUFU!
4 days to go, and it will be officially released!
13.03.17
MATS-UP's spring tour, celebrating the nature of the blues:
14.3. IKSEV European Jazz Festival, Izmir TK
17.3. Jazzclub Neustadt DE
18.3. L'aquilone, Liège BE
19.3. Café Roskam, Bruxelles BE
07.4. Cully Jazz, Le Club, Cully CH
21.4. Freiberger Jazztage, Freiberg DE
18.5. Brotfabrik, Frankfurt a. M. DE
19.5. BE-Jazz, Vidmarhallen, Bern CH
20.5. Lokerse Jazzclub, Lokeren BE
07.02.17
i'm happy to announce the dates of the first releasetour with the Album MORE FUFU! by PLURISM with Feya Faku:

28.03.2017 ALTES SPITAL, Solothurn SO, http://www.altesspital.ch
29.03.2017 JAZZ IN BESS, Lugano TI, http://www.jazzy-jams.ch
31.03.2017 AMR,Geneva GE, http://www.amr-geneve.ch
01.04.2017 CULLY JAZZ OFF, Cully VD, http://www.cullyjazz.ch
05.04.2017 Bee-flat im Progr, Bern BE, http://www.bee-flat.ch
06.04.2017 ESSE-MUSICBAR, Winterthur ZH, http://www.esse-musicbar.ch
08.04.2017 HABERHAUS, Schaffhausen SH, http://www.live-musikveranstaltungen.ch
20.01.17
pauline ganty's new album "Après" is out now!
we're celebrating the release live:
21 janvier 2017
Olten, Jazz in Olten
29 janvier 2017
Zürich, Moods
3 février 2017
Kulturscheune, Liestal
4 février 2017
Ferme-Asile, Sion
16 février 2017
Jazz Campus, Basel
24 février 2017 (Vernissage)
Chorus Lausanne, 21h
25 février 2017
Kunsthaus Glarus, 21h
10 mars 2017
Gambrinus St. Gallen, 21h
03.01.17
it is done! official release is march 2017…
15.12.16
controvento's new album is out, and it will be baptized saturday 18th of december at the AMR geneva!
15.12.16
peter eigenmann's next album is recorded…
14.12.16
had a nice tour with mats-up in belgium…
11.11.16
it's a beautiful day, mats-up's new album "the nature of the blues" is officially released and soon we can be heard live!
09.11.16
matthias spillmann talking about "the nature of the blues", his music based on the natural scale:
09.11.16
mats-up celebrates a 100 years of dadaism!
05.11.16
plurism's MORE FUFU! is mixed. thank you daniel for the beautiful sound!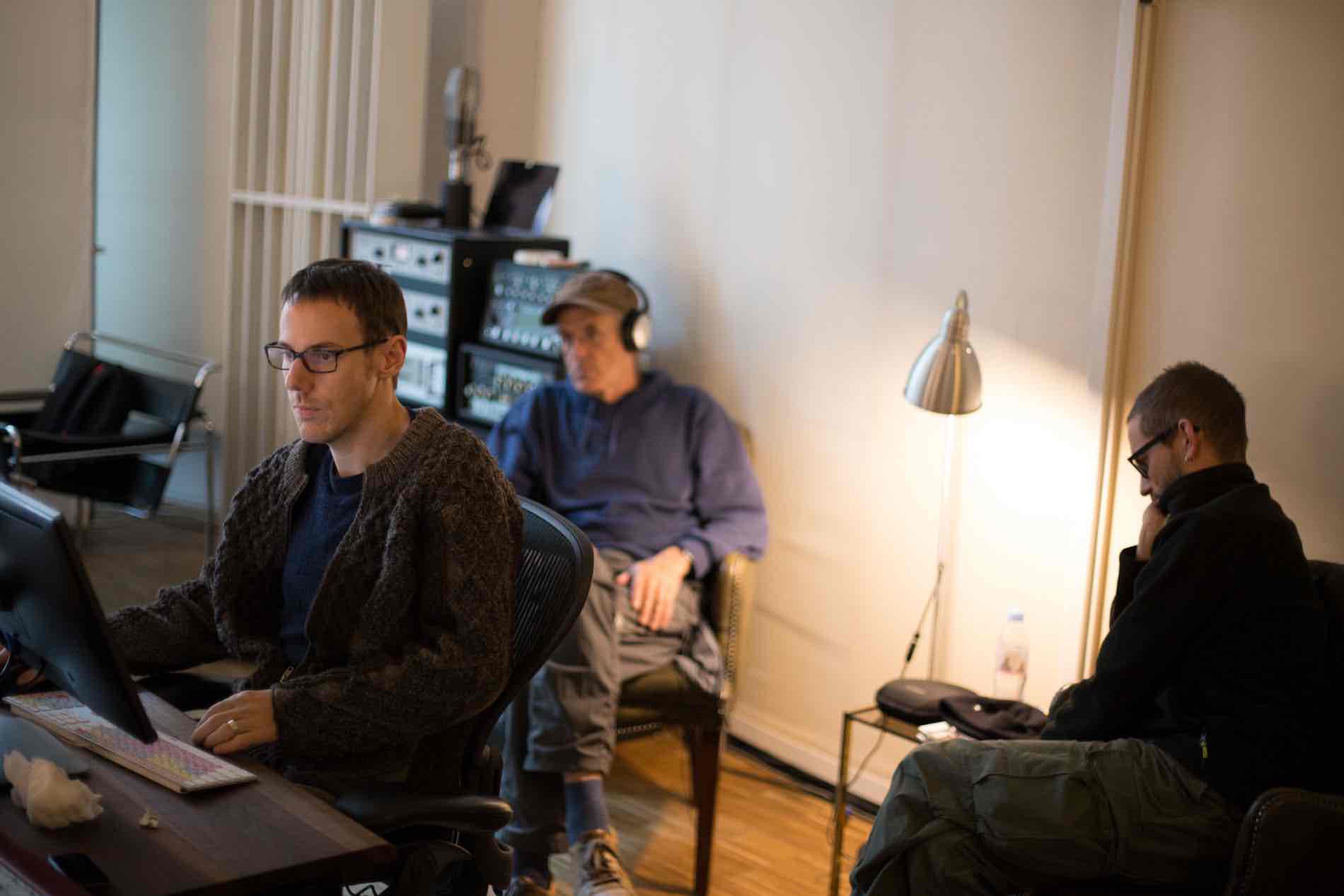 17.10.16
the 4 nights with kirk lightsey at the festival "generations16" in frauenfeld were an incredible experience. touching history…
20.09.16
i'm touched, deeply moved and grateful for the tour with the "feya faku swiss unit". thank you, southafrica, for the warm welcome!
01.09.16
after three days at studio la buissonne with the wonderfull engineer gerard de haro, pauline ganty's next album is on tape. it will be released for the festival swiss diagonales 2017, for which we have been chosen to play 5 gigs…
29.08.16
finally the dates for the tour with the Feya Faku Swiss Quintet tour in south africa are fixed.
it's such an honor to go play in south africa and especially with bra feya!
04.07.16
recorded on april 30th and 1st of may, the album "inner dimensions" by the soulful southafrican piano player nduduzo makhathini and our UMGIDI trio is out now, featuring the one voice vocal ensemble. it can be ordered here: http://www.cdbaby.com/m/cd/nduduzomakhathini6
14.06.16
a adventurous and beautiful tour with PLURISM is over, thank you Feya, Donat and Raffaele for the inspired and soulful playing!
31.05.16
PLURISM's springtour is halfway, 6 more gigs to go…
Liebeslied für Mutter Afrika. Er ist zwar nicht wie sein Kollege Lucas ­Niggli in Kamerun geboren, aber auch Dominic Egli, 1976 im zürcherischen Obfelden zur Welt gekommen, unterhält eine lange Liebesbeziehung zu Mother Africa. Sie ist für einen Drummer noch ein bisschen näherliegend als für Jazzmusiker insgesamt, schwarze Jazzmusiker insbesondere. Schon in den vierziger Jahren suchte Art Blakey in Afrika seine Meister-Drummer (1953 erschien seine Platte «Message from Kenya»); Randy Weston, Yusef Lateef und andere suchten ihre Inspiration in der Rückbesinnung auf den Schwarzen Kontinent, und noch Coltranes «Africa/Brass» gehört in diesen Zusammenhang. Vor solchem Hintergrund könnte die afrikanische Seelensuche eines Schlagzeugers von hinter dem ­Albis, der 2001 erstmals zu Studien in Ghana war, wie eine Frivolität erscheinen. Doch «Fufu Tryout», die vielleicht etwas irreführend nach einer afrikanischen Basismahlzeit (einem Brei aus Maniok oder Jams und Kochbananen) benannte CD von Eglis Gruppe Plurism (neben dem subtilen Leader der tolle Bassist Raffaele Bossard und der agile Donat Fisch an Alt- und Tenorsaxofon), ist das genaue Gegenteil. An etwas mehr als der Hälfte der Titel ist mit seinem uneitlen, poetischen Spiel der südafrikanische Jazz-Trompeter Fezile «Feya» Faku beteiligt (zeitweilig Partner von Abdullah Ibrahim). ­Eglis Plurism plus one hüten sich mit viel Takt, afrikanische Folklore zu imitieren oder ihren Jazz mit oberflächlichen Afro-Klischees pseudo-authentisch zu parfümieren. In den dreizehn Titeln (zwölf davon stammen von Egli) entwickeln sie ihre eigene folklore imaginaire: sehr entspannt, mit grosser Gelassenheit, ­ohne allen vorgegebenen «afrikanischen» Vitalismus, der doch nur peinliche Erinnerungen an Minstrels der zwanziger Jahre weckte, an Josephine Bakers Bananenröckchen. Egli und Co. geht es um die Verwandlung von afrikanischen Eindrücken. So fehlen auch fast völlig afrikanische Originalinstrumente: kein Balafon-Fake, kein Maultrommel- oder Daumenklavier-Gezirpe. Eine schöne, warme, ­coole Jazz-CD. Mit allem Respekt und ohne ­jede Anbiederung. Weltwoche, Peter Rüedi, 5_16
14.05.16
before going back in studio to record a new album, PLURISM and the wonderful southafrican trumpet player feya faku are on the road again, presenting the album FUFU TRYOUT and the new songs:

20.05. Kulturcinéma, Arbon, http://www.kulturcinema.ch
21.05. Kiste, Stuttgart D, http://www.kiste-stuttgart.de
25.05. Jazzwerk, Ulm D, http://www.kunstwerk-ulm.de
26.05. BeJazz Bern, http://www.bejazz.ch
27.05. Café Literaire, Biel, http://www.litcafe.ch
31.05. Villa Irniger, Zürich
02.06. Esse-Musicbar, Winterthur, http://www.esse-musicbar.ch
08.06. Bird's Eye, Basel, http://www.birdseye.ch
09.06. Bird's Eye, Basel, http://www.birdseye.ch
10.06. Bird's Eye, Basel, http://www.birdseye.ch
11.06. Bird's Eye, Basel, http://www.birdseye.ch

and i'm happy to be part of feya faku's spirit jazz project, featuring the swiss jazz orchestra, to be heard on may 23rd at the bierhuebeli in bern…
06.04.16
exciting times ahead:
a concert with the swiss jazz orchestra and the invited composer trudi strebi
a tour and recording with the new trio UMGIDI with the great south african piano player nduduzo makhathini and fabien iannone
a mats-up tour through eastern europe
and finally the 2nd part of the FUFU TRYOUT releasetour of my band PLURISM with feya faku, followed be the recording of a new album…
23.02.16
the next mats-up album "well tempered rhythm and the natural blues" is recorded! whatch out, there's some singing involved :-)
30.01.16
two little comments on the upcoming votes on february 28th:
26.12.15
reto suhner quartet, jazzclub bamberg D, december 2015
13.12.15
out now! reto suhner's new album "easy", with philip henzi on piano and silvan jeger on bass, released on http://anuklabel.com/anukproduction.php
06.10.15
besides working on the music of the next PLURISM album, i just listend to the mix of the recording of the new "joe haider jazz orchestra" that we did in august; i like the music very much, i'm happy to be on that record, and i'm looking forward to tour with that band in january 2016! http://www.joehaider.ch/konzerte/index.php
i'm as well looking forward to play a little tour presenting the record "one life in the sun" by the southafrican trumpet player marcus wyatt next week: http://www.dominicegli.ch/?/concerts
mats-up is touring in germany starting on october 20th (http://www.matsup.ch/de/agenda/), on two gigs we'll play spillmann's septet version of modest moussorgsky's pictures of an exhibition, the others will feature the new program "well-tempered rhythm & natural blues", a blues-inspired music based on the natural scale. we will as well record the program at the end of the year; here's a little teaser, captured at "kollektiv nights, tiyatrom, berlin" on sept 8th, 2015:
28.06.15
...had a coffee with ohad talmor during the festival "amr aux cropettes"
17.03.15
doku and interviews about PLURISM's FUFU TRYOUT:
17.03.15
5 songs from the FUFU TRYOUT releasetour in january:
04.02.15
interview about FUFU TRYOUT on srf2 jazz aktuell, broadcasted on january 20th 2015
| | |
| --- | --- |
| : | Your browser does not support the audio element. |
04.02.15
04.02.15
pauline ganty's new video
17.01.15
here the updated dates for the FUFU TRYOUT releasetour:
20.01.2015 radio SRF2 jazz aktuell, interview and cd presentation, 20:00, http://www.srf.ch
20.01.2015 radio espace2 jazzz, live broadcasted interviews and livemusic, 22:40-24:00, http://www.rts.ch/espace-2
22.01.2015 esse musicbar, winterthur, 20:15, http://www.esse-musicbar.ch
23.01.2015 jazzstation, sierre, 20:30, http://www.jazzstation.ch
24.01.2015 jazzclub allmend, oberengstringen, 20:15, http://www.jazzclub-allmend.ch
25.01.2015 ONO, bern, 15:00, http://www.onobern.ch, FAMILIENKONZERT
26.01.2015 jazz in baden / isebähnli, baden, 20:15, http://www.jazzinbaden.ch
27.01.2015 jazzclub moods, zurich, 20:30, http://www.moods.ch, CD-TAUFE!
29.01.2015 jazztime, ravensburg DE, 20:30, http://www.jazztime-ravensburg.de
30.01.2015 chorus, lausanne, 20:30, http://www.chorus.ch
31.01.2015 AMR, geneva, 21:30, http://www.amr-geneve.ch
the tour is financially supported by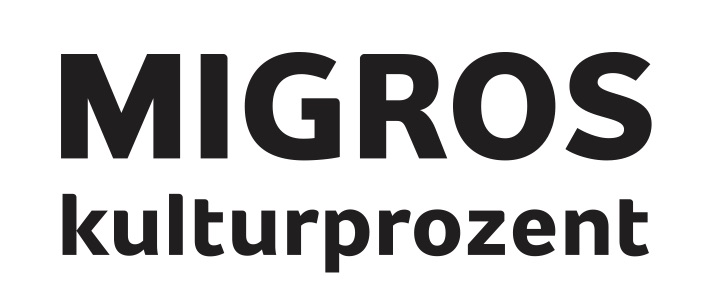 05.01.15
Trois Puces à l'Oreille: Dominic Egli's Plurism FUFU TRYOUT
Voilà un mois que les mots que vous lisez ont été amoureusement arrangé les uns à la suite des autres. Mais peut-être qu'en notre mythologique cuvette. Atlas n'a toujours pas changé la voûte céleste d'épaule, et se plait encore à nous condamner à cette infame toit sans forme, sans couleur et sans âme. Ce stratus qui donnerait envie aux plus écolos de prendre le premier avion vers le Sud. Ceux qui n'auront pas cédé, par économie ou par idéologie, à cette premiere pulsion, pourront tout de même s'essayer au foufou, qui n'est pas l'amuseur d'un roiroi, mais une pâte à base de farine et d'eau bouillante, que l'on prend dans la main droite pour former une petite boule à tremper dans une sauce ou une soupe avant dégustation. Et si vous n'aimez pas manger avec les mains, faites comme Dominic Egli: prenez des baguettes.
Voilà déjà presque trois ans que, vous parlant du premier opus de Plurism, Untitled Yet, je disais cela: "le batteur s'est inventé un folklore africain imaginaire qui chante une langue universelle". C'est donc avec plaisir que je constate qu'il a su donner un nom à son second album, en d'autres termes cultiver pendant ces années une terre déjà prometteuse et nous livrer ici un florilège de rhythmes africains, palette d'une prodigieuse richesse qui donne l'impression de ne jamais entendre les mêmes éléments d'un morceaux à l'autre, dans un but créatif plus qu'ethnologique, préférant y voir des sources d'inspiration, une eau qui dans son lit donne naissance à des contes.
Vous qui cherchez en vain la Grande Ourse dans nos nuits mates et cotonneuses, venez voir les étoiles du Transkei qu'allument trois notes de flûte de pan, venez danser le kpanlogo au ras du sol, la tête encerclée de tomes, ou le highlife sous une pluie de mangue, sous l'oeil clair rieur de l'alto, achevez de vous donner le tournis aux échos des Pygmées Aka, venez honorer Doudou N'Diaye Rose en battant vigoureusement chaque espace que laisse cette petite phrase à la trompette, mais aussi Abdullah Ibrahim, par le fil simple et apaisant d'une caresse au tenor, et Joli-Nez, dont trois fils mélodiques dessinent le contour gracieux, venez piétiner en même temps que ce charley qui succède aux tambours Kete, préférez à celle des canards la danse des autruches, les Gbilugu ghanéennes qui vous entraîneront dans un slow serein à sept temps, laissez vous prendre par une agitation collective et migratoire, par une fantaisie afro-péruvienne, par le mimétisme de cette contrebasse déguisée en berimbao, un de ces arcs à capoeira comme Waldemar de Bahia en faisait de si beau, avant de revenir à Cape Town pour un Goema jazz victorieux.
Vous en voulez encore? Attendez un peu et vous aurez du rab de foufou. (Nicolas Lambert, Viva La Musica janvier 2015 nro 355)
05.01.15
pauline ganty's new record "l'envol" is out now! with marc méan and fabien iannone. for all the news of that quartet visit http://www.paulineganty.com!
01.11.14
the dates for the FUFU TRYOUT release tour:
22.01.2015 esse musicbar, winterthur ZH, 20:15
23.01.2015 jazzstation, sierre VS, 20:30
24.01.2015 jazzclub allmend, oberengstringen ZH, 20:15
25.01.2015 ONO, bern BE, 15:00
26.01.2015 jazz in baden / isebähnli, baden AG, 20:15
27.01.2015 jazzclub moods, zürich ZH, 20:30
29.01.2015 jazztime, ravensburg DE, 20:30
30.01.2015 chorus, lausanne VD, 20:30
31.01.2015 AMR, genf GE, 21:00
07.10.14
reto suhner quartet live at moods, mai 2014
09.05.14
a new clip from the reto suhner quartet, filmed live at jazzclub moods the 1st of may:
12.03.14
mats spillmann organises a new serie of concerts; come and check it out!

23.02.14
plurism's new record "FUFU TRYOUT" with southafrica's great trumpetplayer, mr. fezile "feya" faku, and my fake-african-folksongs will be out soon!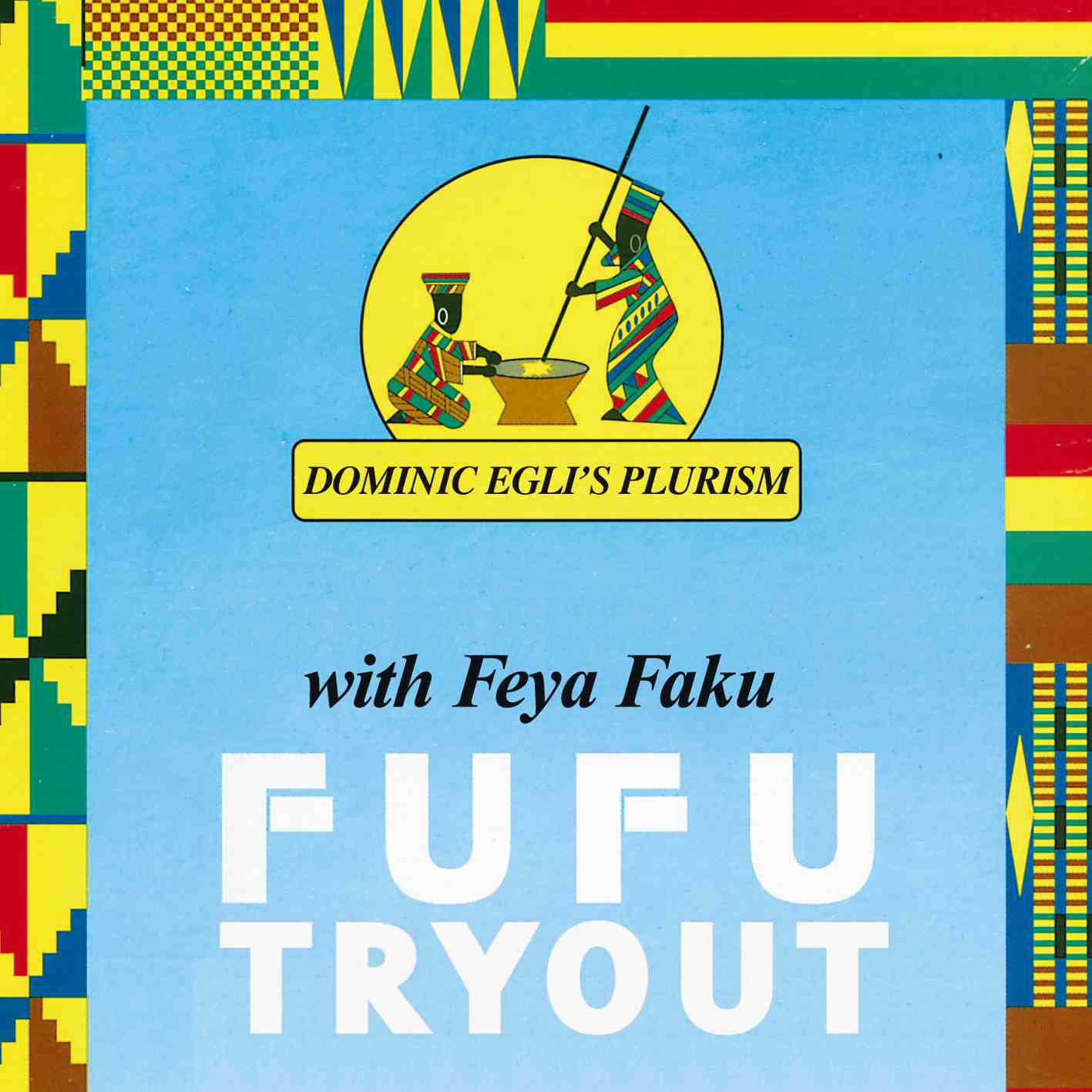 16.02.14
a little preview for the new mats-up record "life is live" (cominig out in may):
16.02.14
voilà the teasers for the new records "L'envol" of the pauline ganty quartet:
15.08.13
after a warm and lazy summer a few announcements:
PLURISM is recording a new album, with songs inspired by african music which featers johnnesburg based trumpetplayer feya faku, there will be concerts with the feya faku 5tet, a little releasetour with the marcus wyatt ZAR 4tet, the releasetour with the peter eigenmann nonett, a live recording with the reto suhner 4tet, a recording session with singer pauline ganty, concerts with the ljo…it's gonna be a busy autumn!
12.12.12
a little movie from the 4tet project led by south african trumpetplayer marcus wyatt; somewhen there will be a record coming out too :-)
13.11.12
the cd MATS UP SPIELT PSALMEN VON SAID is out now, and we will be on tour in germany and switzerland november 23.-29., here a little preview:
11.10.12
"we should recite the sutra with the ears" (shunryu suzuki), what an advice for group improvisation!
and one more PLURISM-clip:
08.06.12
performing with plurism, recording with mats-up, two projects with south-african trumpetplayer marcus wyatt including the "shocking" experience of playing with pianomonster africa mkhize, rehearsals for the new ljo-record and the honor of playing with joe hader…it was an intense month. and finally i find the time to put online three songs by plurism, filmed at the bejazz-winterfestival january 2012:
02.04.12
that's what vivalamusica writes about untitled yet: "«Enfant je rêvais d'être romancier mais arrivé en bas de la première page, il m'a semblé impossible d'écrire un livre entier. Puis j'ai voulu être poète mais tout ce qui venait sur le papier était lamentable. Mon troisième souhait fut d'être chanteur et parolier, malheureusement sans succès. Aujourd'hui, j'essaie de ne plus penser à ce que j'aimerais être et de simplement faire ce qui me plaît: composer, jouer de la batterie et improviser avec des musiciens que j'admire»...A l'écoute du premier opus de son nouveau trio, on a tôt fait de se rendre compte que Dominic Egli n'est pas tombé si loin de ses premières aspirations. Car quoi de plus poétique que ces mélodies minimales, ces lignes claires, comme on dit pour la bande dessinée lorsqu'un simple trait vous taille un personnage, un décor, qu'il ne reste qu'à colorer. Shnorakal Yemcommence par exemple par deux notes au «toypiano», le tictac d'une antique horloge, qui devient carillon. Le poème suit sa propre route et nous emmène, à noires toujours égales, un peu en-dehors des gammes conventionnelles. C'est une machine sentimentale, à laquelle le saxophone insuffle enfin la vie, et la suite de noires devient le thème doux-amer d'une ballade. Pour appeler son album «encore innommé», il faut bien être un peu poète, avoir le goût du non-dit, de l'évocateur. Le morceau titre a donc les traits d'un haïku musical, unisson entre sax et contrebasse qui deux fois apparaît au milieu du concert déconcertant d'un free flottant. Quant aux aspirations de «singer/songwriter», nul besoin de voix ni de texte: le batteur s'est inventé un folklore africain imaginaire qui chante une langue universelle. C'est une végétation tropicale et luxuriante qu'évoque le kalimba, piano à pouces d'Oumou et Malcolm se rencontrent au bord de la mer, avant de devenir forêt de baguettes, richesse prolifique sans être musclée des rythmes en lisière des tomes. Donat Fisch y nage serein mais vif, affectionnant quelques excursions à contre-courant de l'harmonie, entre deux appels suivi d'un break où l'on croit, comme dans Flames, saisir le sens du dialecte, les syllabes souriantes du saxophone. Romancier, Dominic Egli l'est enfin dans le medium swing feutré de Ferrari Testosterossa, son ambiance de contrebande où l'action suit un scénario rythmique précis, notamment pour le solo miraculeux de Bossard, où les pains se multiplient. Est insensible celui qui ne frémit pas à la danse des ballets sur la caisse claire, suspense agrémenté d'une grosse caisse à la clave originale, qui pour les besoins de Snow in March sonne comme un tas de neige. Car dans les écrits d'Egli chaque apparition de cymbale est un événement, et le chef d'orchestre a deux baguettes en main, qu'il change d'une scène à l'autre pour dicter les dynamiques."
the LJO will perform together with dave douglas at the langnau jazznights, the 26th of july, what a dream come true…
now available on DVD: don li's orbital garden 48 hour rhythm around the clock, extracts from the live performance (48 minutes, 48 drummers). what an experience! http://www.orbitalgarden.com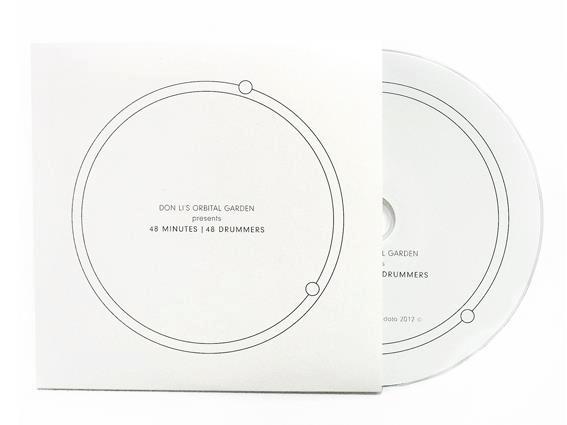 29.11.11
good news: i just received two boxes with 750 cds: UNTITLED YET is the title of PLURISMs first album with my compositions, it will be released on UNIT RECORDS in january 2012 and we will baptise it at the bejazz winterfestival in bern the 21st of january. i hope to see you there!
you can find this album in any good record store or order it directly here: eglidominic[at]hotmail.com
for Sfr 29.-, shipping included (switzerland)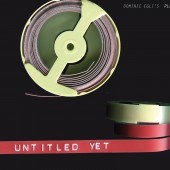 29.09.11
i'm a new member of the LJO lucerne jazz orchestra :-)
28.03.11
after a stormy winter "spring is here" and i'm happy to anounce two new projects: on invitation of dominik alig i will present a longgrown idea in his club MUST34A coming thursday 31.3. in bern: "OBRONI KOFI, a fake african orchestra" will present some of my african inspired compositions, and i'm happy that patrice moret b, marc mean p, andreas tschopp tb and reto suhner as will share this experiment with me. and, having dreamt of playing with saxophonplayer donat fisch for years, i fullfill myself the dream and reform my trio PLURISM with him and bassplayer raffaele bossart; we will record an album in july and will release it on unit records. jibiie!
07.08.10
matsup is chosen for the finals of the BMW-Jazzcontest next year; i'm exited. and, i'm invited to play a duo concert with marc mean with my music at the bernau-minifestival in bern/wabern the 4th of november, i'm curious what's going to happen. and, miniatur orchester's new promo video is now online on our myspace-site or on youtube:
and, i sell my beloved custom-made giannini-kit (18" 12" 14") and a beautiful vintage blue oyster ludwig (22" 13" 16" 18"), contact me if you're interested…and: its a dusty day
07.10.09
the "miniatur orchester", our new project for which araxi karnusian writes music on grooves by simon fankhauser and me, has just recorded a bunch of "doubledrums&horns dixiebalkanimproworldbeat"-songs, and i'm happy to announce that the album "pro specie rara" will be baptised on february 28th 2010 at the festival "jazzwerkstatt bern 2010" (www.myspace.com/miniaturorchester). And, matsup's new record "5" is out now on unit records, i'm proud to be on it and to play the three releaseconcerts this month
15.10.08
K:E:B's album "gunzgen sued" will be released the 24th of october! Radio DRS2 will broadcast some music and an interview the 28th of october, and in november we will be playing six concerts. release-partys will be in bern the 8th of november (dampfzentrale) and in zurich the 16th of november (bazillus)
12.07.08
in march, my trio K:E:B spent a week in a villa on the beautiful island elba. we recorded lots of music, and i'm glad that unit records is bringing out our album "gunzgen sued" in october!
23.02.08
peter frei has founded a new trio and i'm proud to be part of it. under the name DEGEN/FREI/EGLI we will perform with the incredible american pianoplayer and composer bob degen, gigs are announced on my concert page
10.01.08
i'm happy that araxi karnusian's new cd "interrupted" with her 9 piece ensemble "strange sounds - beautiful music" (including a string quartet) is out now! a suite in three parts of colorful crossover music between classical music and afroamerican jazz- concerts will be coming up during the year
20.09.05
out now:
peter frei "three trios"
peter frei (bass), dominic egli (drums); colin vallon (piano), micheal zisman (bandoneon), rafael schilt (tenor saxophone); daniel dettwiler (soundengineer), martin schilt (artwork), peter bürli (executive producer, radio drs2), tom gsteiger (linernotes), friederike kulcsar (translation), recorded november 2004 at radiostudio zürich, brambus records (www.brambus.com)
devided in three sets, this record by master-bassplayer peter frei features three different trios with the soloists colin vallon (piano), michael zisman (bandoneon) and rafael schilt (tenorsax); the open interpretations of sometimes loosly arranged broadwaysongs show frei's unique and allways surprising comping-concept that keeps the musicians awake for any kind of interaction and requires their full creativity. i'm very happy with the result.
You can find this album in any good record Store or order it directly here: eglidominic[at]hotmail.com
for Sfr 30.-, shipping included (Switzerland)